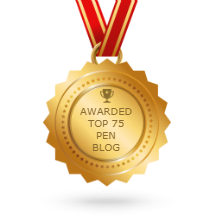 We do now have a great selection of these Stifflexible Notebooks in stock; more images coming soon…
The Stifflexible notebook (LINED) from the Italian designer Giuliano Mazzuoli has a stiff but flexible cover.  Giuliano Mazzuoli got the Stifflexible idea after finding an ancient book in a Florentine library from the 1700s with a similarly designed system.  Stifflexible replicates the binding system of that book from the 1700s.
The book has an elastic band.  It is so easy to flip through the pages with the stiff yet flexible cover.
There is a pocket on the inside back cover and each book comes with a mini ruler that could also be used as a bookmark.
Each book has 192 pages which includes 144 lined pages, 32 blank pages and 16 graph detachable pages.  This is 80 gsm, ivory, acid-free paper.
These books come in two sizes:
small (pocket size) 9 x 14 cm (approx. 3 1/2″ x 5 1/2″) for $11.50
medium 13 x 21 cm (approx. 5 1/8″ x 8 1/4″) for $16.50
3•6•5 means Italian design of the highest quality. The designer Giuliano Mazzuoli finds inspiration in what he creates in everyday objects that end up capturing the attention of anyone that stops to observe them.
If you are already familiar with this product and you are looking for a particular design just ask us; we may have it right here!  We are working to add more images daily…
See complete line of the Stifflexible Notebooks here.