Introduction – A Pen Lovers Paradise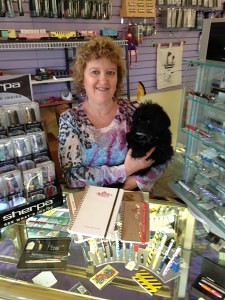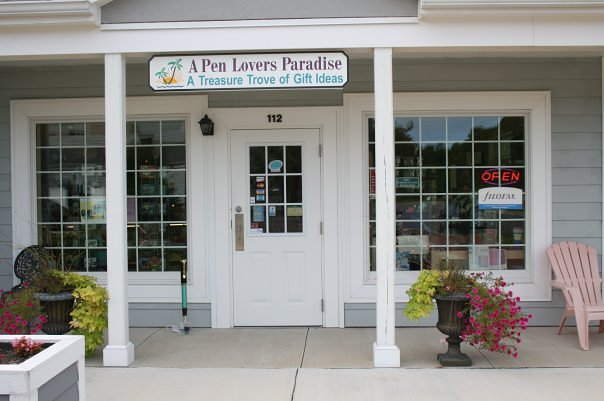 Introduction – Pen Lovers Paradise
Hello & welcome to A Pen Lovers Paradise!  We would like to invite you into our shop to browse around and please feel free to have a look around the website as well.  We are a unique retail shop & online web store specializing in writing instruments such as fountain pens, roller ball pens, ballpoint pens and mechanical pencils.  We also offer refills for these specialty items including ink for fountain pens in bottles or cartridges along with roller ball and ballpoint and gel refills as well as pencil lead and erasers.  We carry the fountain pen ink from Private Reserve Ink, J Herbin, Noodlers and the Namiki Iroshizuku just to mention a few.
We feature such brands as Bexley and Fisher Space Pens which are made in the good old USA and Lamy and Pelikan with that German engineering.  We have precision point pens such as Kyocera Ceramics, Pilot and Namiki featuring the vanishing point retractable fountain pen with the 18kt gold nib as well as some older more well known and respected brands such as Cross, Sheaffer, Waterman and Parker.  We also carry some fun new lines like Sherpa Pens, Acme Pens, Monteverde, Jac Zagoory and Retro 51 who knows that Life is Too Short to Carry an Ugly Pen.  We have some leather items from Jack Georges and Royce Leather along with Crane Stationery, Field Notes Brand notebooks, Rite in the Rain waterproof writing paper and Rhodia and Clairefontaine writing pads and Write Pads as well as the little metal flip notes to tuck into a pocket or purse.
We are located in the heart of Virginia Beach near the courthouse.  Please see our contact us page for additional location information along with our phone number and hours of operation.
Contact us by e-mail at:
We accept the following credit cards:





Follow us on Facebook:  https://www.facebook.com/apenloversparadise/
Find us on Twitter:  https://twitter.com/penluvr2
See our Pins on Pinterest:  https://www.pinterest.com/penluvr/pens-and-paper-and-ink/