SMALL MOM-AND-PUP SHOP
We were very fortunate and blessed this week as Sandra J. Pennecke from Inside Business (connected to the Virginian-Pilot newspaper) wrote an article about the small mom-and-pup shop:   https://www.pilotonline.com/inside-business/vp-ib-pen-paradise-0930-20190925-mqigt4icybdc5h44vmo73zupve-story.html
I love the heading "small store in Virginia Beach may be something to write home about".  She hit the nail on the head with that as this is just a small mom-and-pup pen shop and we are all about writing.
We have been trying to get the word out about our shop for years now so this may just be the shot in the arm that we need.  We hope you enjoy reading the article as much as we did.  And of course we hope this will generate some much-needed business and give the official D.O.G., (director of greeting) Inky, more customers to greet.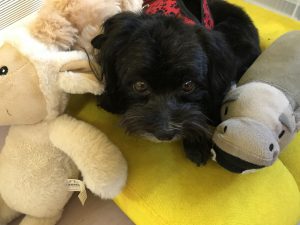 We are all still trying to get past the tragedy in Virginia Beach that took place about 4 months ago.  And being directly across the street from the infamous "Building 2" is certainly not the ideal spot to be.  It is still unbelievable and unfathomable that a mass shooting could take place here in the "quiet" part of town.
It seems strange to even have Halloween decorations out this year but I have decorations for sale so I have to decorate with them.  It just doesn't feel like the ghostly, ghastly, spooky decor belongs here this year.  It is all inside the shop so if you are looking for some creepy decorations come on in and see what awaits you here.
Remember to shop small. It just might make a difference in someone's life…