Caran d'Ache Chromatics INKredible Colors – Magnetic Blue (50ml)
Within each new Caran d'Ache ink lies the expertise of a unique savoir-faire:  the science of colours.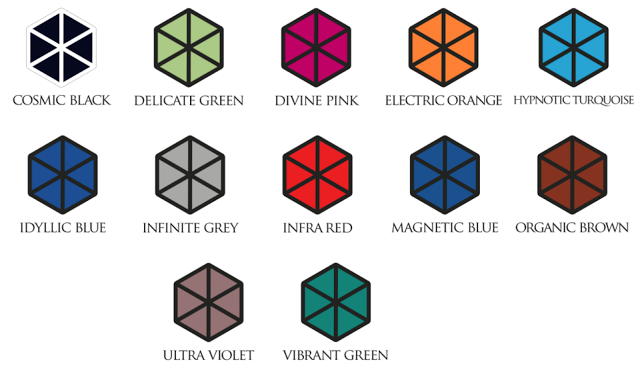 Vibrant.  Deep.  Powerful.  Sustained.  From a bursting red to a radiant purple, from a heavenly turquoise to a fiery orange. Chromatics INKredible Colors impose their noble marks across the entire spectrum of light.
Every inkwell is a prism, playing with the reflections of the light and intensifying the color that it holds inside.  Each personality submits to the caprices of evocative names that entice one inescapably away to voyage and discovery.  Beyond their colors, the characters assert themselves through to the tip of the pen, and breathe life into the very page.
Caran d'Ache Chromatics INKredible bottled fountain pen inks.  The bottle has a slanted bottom, so that the bottle actually tilts when it's sitting on your desk. When it's in the box, it stands straight up, but when out of the box, it slants.  Should make filling most pens much easier and one should be able to get most all the ink out of the bottom this way.  Vibrant, bright colors in a beautifully shaped glass ink well.    This is one bottle you will definitely want to save and refill with your favorite ink later on.