Peony Small Sticky Note Folio-NPFS227-
Michel Design Works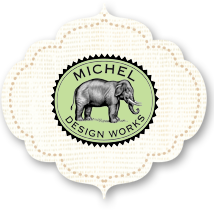 You will love the Peony small sticky note folio item NPFS227 by Michel Design Works.  It is a beautiful and thoughtful gift for any special occasion.
Open one of our compact folios, and you will discover an assortment of beautifully decorated sticky notes and memo pads collected in one convenient spot. The folios can be used throughout the house. Place them on the desk and kitchen counter, on bedside tables, and by each phone. Small folio contains: 25 sticky notes, 125 sticky flags, and one 75-sheet memo pad.
SKU NPFS227